In Lyndsy's first event of the year she's at the People's Choice Awards tonight. As photos are released I'll be updating the albums so make sure to check back throughout the night! Hopefully there will be some interviews posted in the next few days that I can add to the media site but I know you guys love your pictures!

Don't forget to follow us on Twitter, I'll be tweeting on the show throughout the night!





Just in time for Lyndsy's birthday in a few days, the long awaited TIFF teased John Carptenter film The Ward has a teaser trailer out!

The first half of "The Ward" international trailer has been shared to tease those looking forward to the next directorial work of John Carpenter. The partial trailer follows Amber Heard's Kristen who is brought to a remote ward of Chamberlain Psychiatric Hospital with no idea why she was there and no memory of her life. It ends right after Kristen is haunted by a mysterious figure in a bathroom.

The other patients in the ward, four equally troubled girls, offer no answers and Kristen quickly realizes things are not as they seem. One by one the girls disappear and Kristen must find a way out of this hellish place before the ghost comes for her too. As she struggles to escape, she will uncover a truth far more dangerous and horrifying than anyone could have imagined.

Coming from one of the masters in horror filmmaking, "The Ward" is an intense psychological thriller that stars Danielle Panabaker, Lyndsy Fonseca and Jared Harris along with lead actress Amber Heard. The movie is going to open in U.K. cinemas on January 21, but it has not had U.S. release date yet.




As you Lyndsy-ites know her 24th birthday is in TEN DAYS. And I'd really love to put together something for her, but because of school and some other stuff I've had no time to plan something ingenious I'm thinking I'd just like to see her fans email me birthday wishes or fanart, fan mixes, etc and I"ll put it together in a big zip for her and tweet it to her. I'm horribly at projects so I'll have to start now in time for something grand next year. Maybe a birthday book or something.

If you'd like to send her a message or anything please email it to me at lyndsyfonsecanet[at]gmail.com or tweet me at @_FonsecaNet!
Via NikitaTV – Your #1 source for Nikita!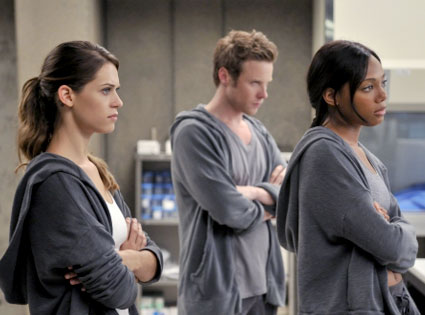 The kids of Nikita's Division are not exactly what you'd call happy, but Jaden (Tiffany Hines) and Thom (Ashton Holmes) were totally working on a happily ever after, you know? Another TV romance bites the dust. Sigh.
Following last night's sad twist, we caught up with the gorgeous Hines to find out what the tragedy means for Jaden and how her feelings about Alex (Lyndsy Fonseca) just escalated from suspicious to "I'm going to take you down":
Regarding last night's death of poor Thom, Tiffany Hines tells us, "Thomas was the first person she ever met at Division. She loved him dearly, and after everything you find out that they did hook up, and it was important to her." For that matter, Hines isn't just mourning the character, she's also losing a real-life friend. She told us, "It makes me sad [that this happened], because I love Ashton Holmes. I love him as a person and then he's leaving."
At the same time, Hines says Thom's death gives Jaden "more purpose, more reason to really go after Alex, and now it's going to get interesting."
Do tell! Well, says Hines, "Alex has been on Jaden's radar forever, they haven't gotten along. It's been like this playful catfight, but now it's going to turn serious…I found the thumbprint, the thing she used to break into the office, so I have a feeling that she's a plant and she's working with Nikita (Maggie Q). I feel like she's a mole. I go to Thom and I confide in him, and the next thing I know he's dead, and he's [set up] as a mole. So now all bets are off. You'll see in the following episode, all bets are off. It's not about, 'I don't like this girl' anymore; now it's a vendetta. 'You killed the man I love, and I'm going to take you down.' "
We can't wait to see the ensuing battle between these superbabes, but is there any chance that Jaden and Alex would ever join forces to help Nikita take down Division? Says Hines, "Do you remember the girl on Prison Break with the pretty eyes, Jodi Lyn O'Keefe? I always remember when her character was like, 'All right, fine, we're going to do this, but only because I need you guys right now.' I believe that's the only way Jaden would do that, because at this point she wants to take revenge [on Alex]—and not just take her down, Jaden wants to kill her."
Enjoy guys! This is the last new episode until January 27th, we'll still be here updating and keeping you up to date on Lyndsy however so keep checking back and Happy Holidays!
The debrief for Nikita's winter finale "All The Way" – which contains a full recap and complete review – is now available for your reading enjoyment here. Let the wild speculation about the rest of Season 1 begin!